Apple's latest iPhone – iPhone 5 utilized A6 chip. But how much do you really know about the A6 chip?
 Introduction
The A6 chip makes use of a pair of Apple's own CPU cores that implement the ARMv7 ISA. In simple terms, this means a improved version of the Cortex A15 by ARM. As for the GPU(PowerVR SGX543MP3 GPU) is practically the same GPU running on the new iPad. Only thing different is it's running on a higher clock speed.
Dynamic Voltage/frequency
The A6 chip uses dynamic voltage/frequency adjustment(a relatively old technology). As such the clock speed hover around 800MHZ while idle, 1GHZ while doing certain task such as viewing of message, email and 1.2GHZ while doing intense program such as gaming and downloads.
Offline vs Online
The interesting part about this A6 chip is that it's able to perform better without signal. Take this sun spider bench mark for example.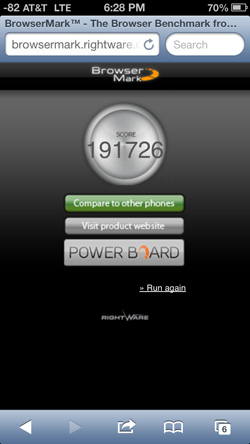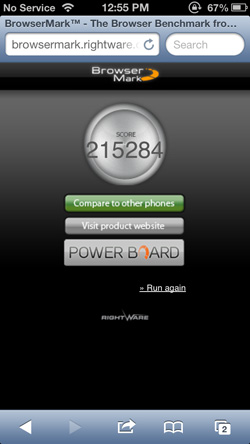 As you can see, there's a improvement of 10%. This could be due to the new design on the iPhone,  4 antenna certainly require a lot more power.
Benchmark results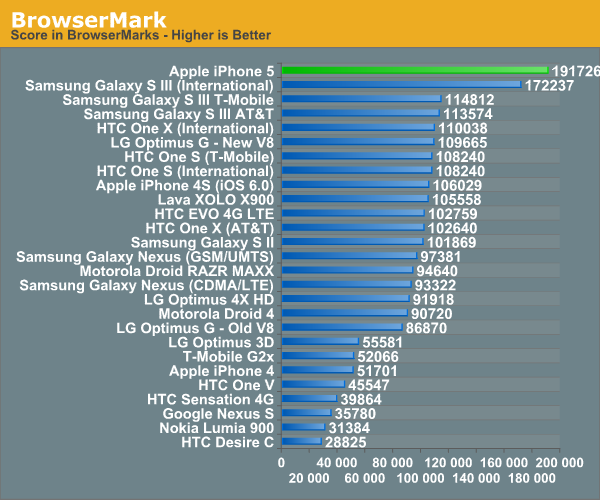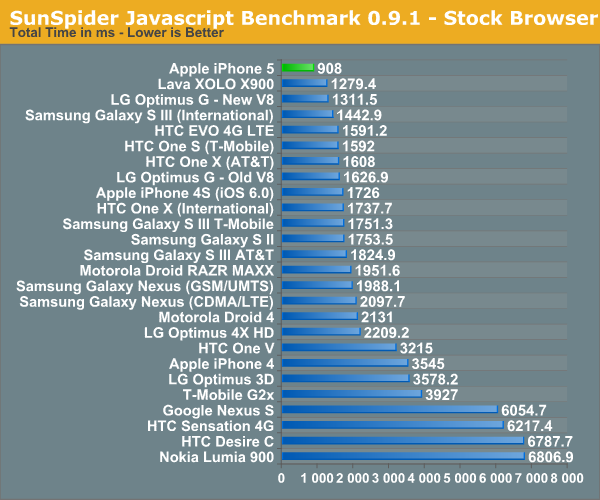 Comparison with iPhone 4S 
But how does this fare with the iPhone 4S ? Which Apple claim to have a 2x CPU performance advantage.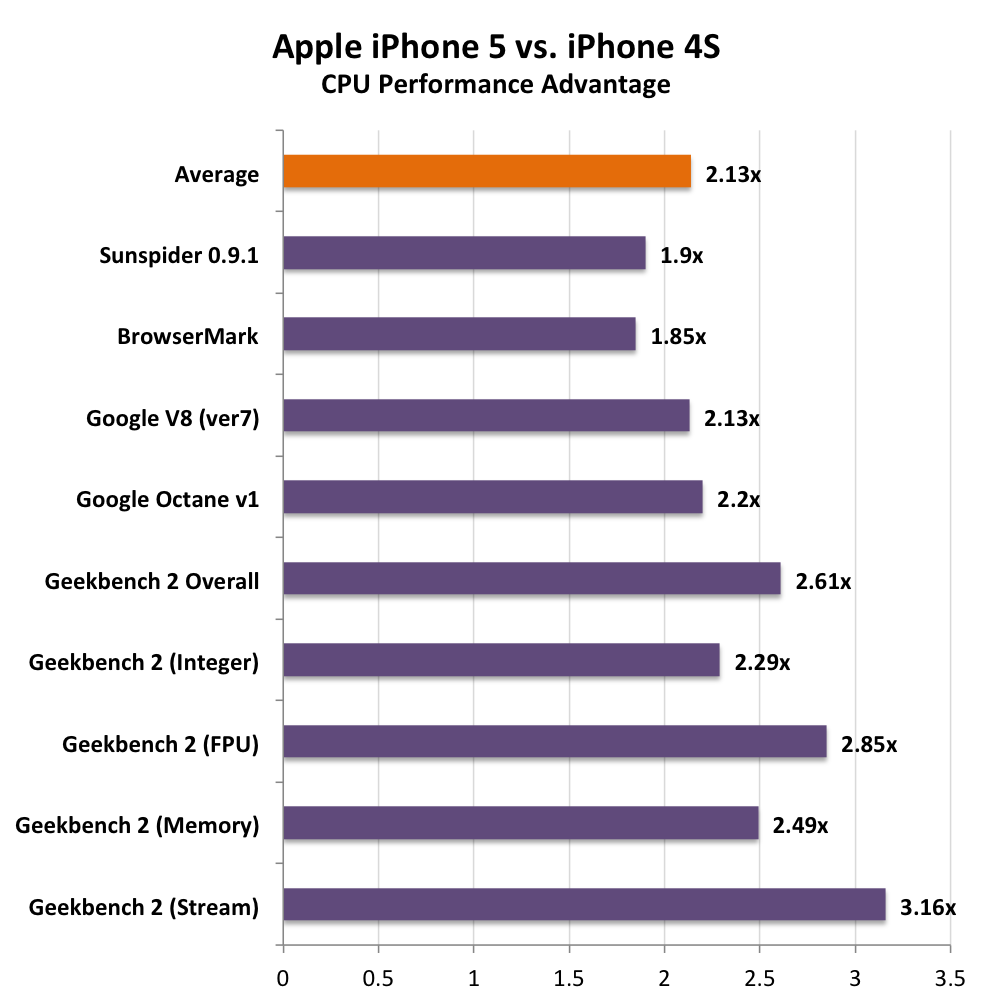 This is hardly the most comprehensive list of CPU benchmarks, but on average we're seeing the iPhone 5 deliver 2.13x the scores of the iPhone 4S.
Manual layout
But the most interesting discovery was done by iFixit – the chip was laid manually not by machine.
When compared to the rigid, efficient layout of the GPU cores directly below it, the layout of the ARM cores looks a little homespun—at first.

Generally, logic blocks are automagically laid out with the use of advanced computer software. However, it looks like the ARM core blocks were laid out manually—as in, by hand.

A manual layout will usually result in faster processing speeds, but it is much more expensive and time consuming.

The manual layout of the ARM processors lends much credence to the rumor that Apple designed a custom processor of the same caliber as the all-new Cortex-A15, and it just might be the only manual layout in a chip to hit the market in several years.
Which is extremely rare in the market but enough to give Apple the advantage over other competitor despite them launching the same type of chip running on ARM's Cortex A15 due to the faster performance resulted from manual layout.
Dependency on Samsung
Another interesting point would be Samsung being the manufacturer of the A6 chip. Seems like no matter what Apple does, they will still be dependent on Samsung. At least, for now.
So what do you think about the A6 chip? Leave your comment below.
Source : Andandtech & iFixit